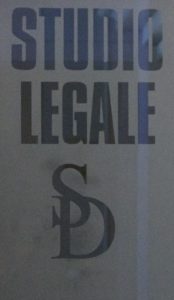 The Distefano Law Firm was founded in 1980 by the Advocate Santi Distefano, after years of experience in civil and administrative law.
Our way of understanding the profession of The Advocate, aims to achieve the best result for our client, without neglecting the human aspects, which every legal, judicial and non-judicial affair, carries with it. For this reason we face our work every day with enthusiasm and scruples, without improvising, carrying forward the values that the toga represents.
We always advise our customers not to hesitate to contact us in the immediateaftermath of any fact. A timely and careful analysis, can avoid later, unpleasant consequences.